Account Creation
2 minute read
Introduction
The scope of this manual section is am an introduction on how to get started using the Amazon cloud AWS to quickly create an on-demand cluster private to you.
Login to your Main/Master AWS account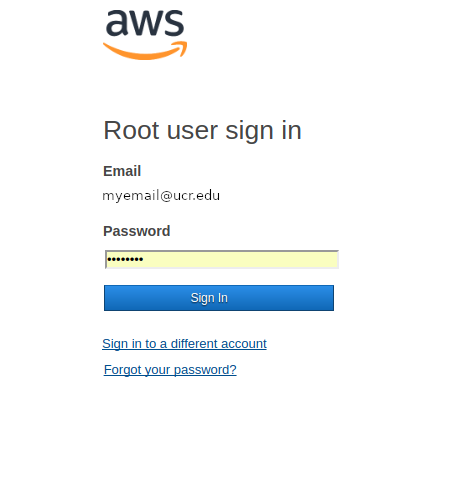 Enter your two-factor authentication code
Enter Auth code
Click Sign In
Identity and Access Managemenet (IAM)
Add User
This is the user managment page
Click Add user
Account creation wizard
Create a new account for creating clusters
Fill out the user name and the access type (Programmatic access should be all that's needed for users of a lab).
Click Next: Permissions.
Assign Permissions to the new account
Permissions are assigned to groups and users are organized into those groups.
If you do not have any existing groups create an admin group
Choose what group you would like the new user to below too.
You can create a new group here also.
Click Next: Review
Account creation review
Review account choices before creation
Click Create user.
Account creation complete.
The account has been created and here are the credentials
Ensure you click on Download.csv! (this contains the Access key ID and Secret key for this account and is needed later)
Save this file.
Click on Close.
Naviagte to the AWS EC2 Console
Click this Link
Click Key Pairs
Key Pair management page

Name new Key Pair

Give it a name representing the new user.
Click Create
You will be prompted to save the new key file. Note where you save this file.
Send credentials and key file to the new user
Send an email to the new user with the credentials file and the key file attached.
Any other private form of file transfer can also be used to distribute the files to the new user.
You now have all the information needed for a user to create their own cluster.
Next step: Setup and create a new cluster.